Congratulations & thank you to our 226 retirees!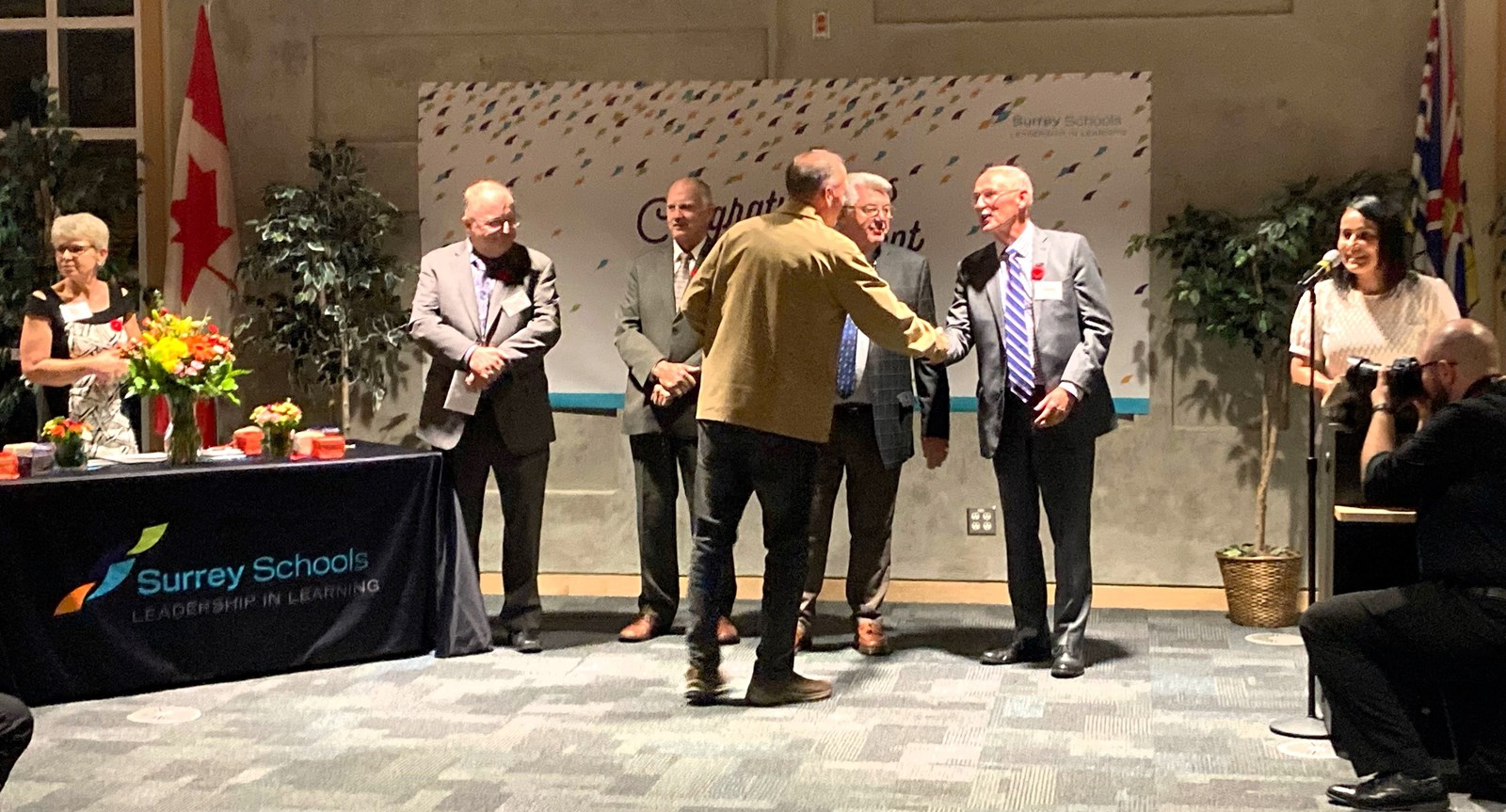 Thursday was an evening of celebration, as the district's annual retirement dinner honoured and recognized our past year's retirees for their years of hard work, commitment and contributions to Íæż½ã½ã.
A total of 226 district employees retired during the 2022-23 school year, from almost every role imaginable: principals, teachers, clerks, education assistants, custodians, facilities staff and more.
"This a chance for us to personally thank each of you for your hard work and dedication to the district," said Gary Tymoschuk, vice-chair of the Surrey Board of Education, which hosts the yearly celebration. "Whether it was helping to keep the district operational, interacting with parents, guiding students or keeping the district safe, clean and on-schedule, know that your tireless dedication and commitment throughout the years have contributed to shaping the lives of countless students."
A dinner held at the Resource Education Centre included a welcome song from Terrence Pierre of the Katzie First Nation and congratulatory messages from Tymoschuk, Supt. Mark Pearmain, CUPE 728 President Tammy Murphy, Surrey Teachers' Association President Jatinder Bir, Surrey Principals' & Vice-Principals'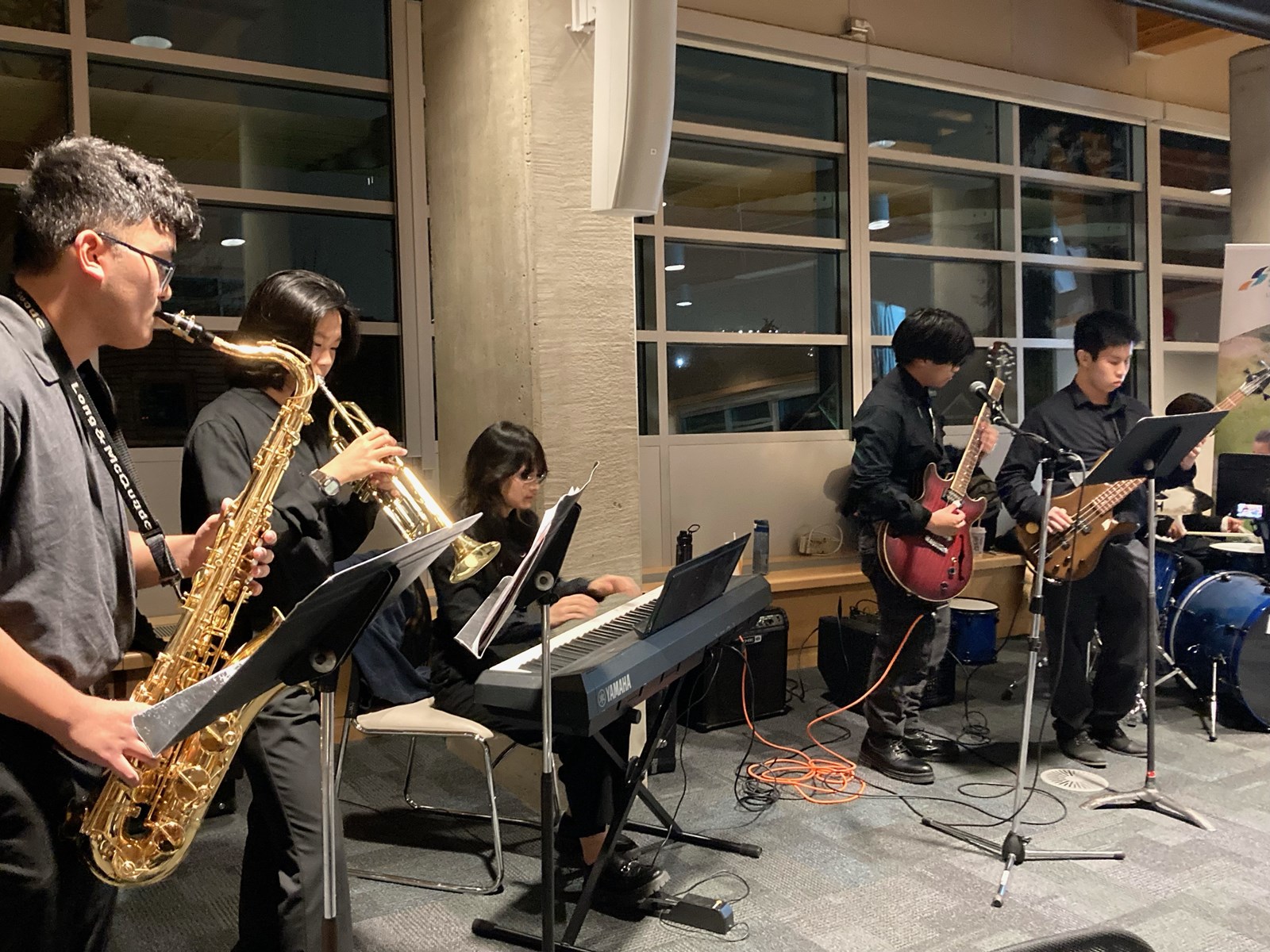 Association President Susan Beyer and Enver Creek Secondary Grade 12 student Sukhman Kambo. It also featured music from Kwantlen Park Secondary jazz ensemble TSG.
In recognition of their important contributions, all retirees received a bentwood box designed by shishálh First Nation artist Shain Niniwum Selápem Jackson of or a gift card to a local restaurant.
Congratulations on your retirement and thank you once again for everything you've done for Íæż½ã½ã!